I took for myself at Asos Dr Martens Rigal shoes. The shoes came and what my surprise was when I saw that the labels on the shoes were absolutely identical.
The first and main point in the verification of authenticity of sneakers is the verification of the article on the box and on each of the sneakers - they must match.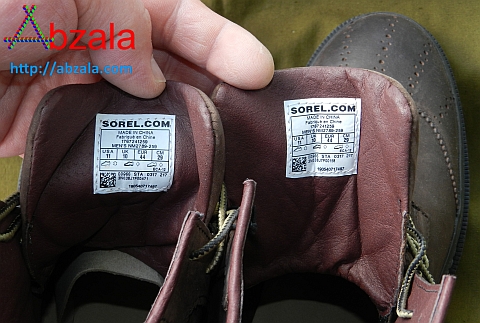 The sequence number on each shoe should be different.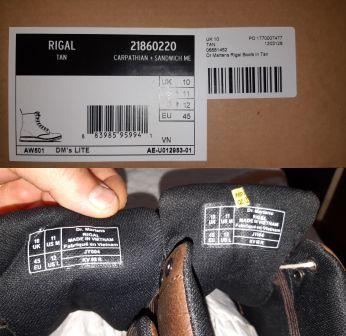 At Dr Martens Rigal saw this.
I was upset, I think: I'll look at Dr Martens 1460.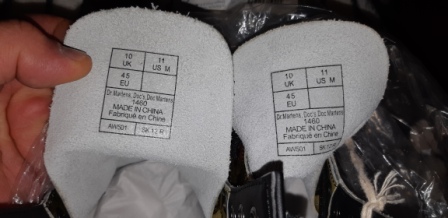 And I saw the same stupid label on both shoes.
I do not know what the manufacturer is thinking. Who has thoughts on this, please write in the comments.