Info
Information from the Abzala website store
How to make an order
Written by:

Ayrat Afzalutdinov
First you need to clearly understand what you want.
If the necessary product is ready-made, then the further procedure does not differ from the same on thousands of online stores and you can go to step 5.
If the product is not on sale, then you should not be upset - you buy the product, and I make it in one to two weeks, depending on the workload, and send it to you. You can also go to step 5.
Even if you do not like the color of the threads or leather, as well as the style, then in this case there is a way out: you ask a question in the form of feedback and describe what you would like, what color, and so on. Next, I will make you an e-mail request and send a sketch. If you like it, then in the presence of materials, I will immediately click on the process of creating the product. If there are no necessary materials, then the delivery of materials will take a certain time and the manufacturing process will increase. The creation process will require some effort on both sides, but it will be rewarded with a unique thing that no one else in the world has.
If you have a product or do not need to make any changes to the sample, you can immediately proceed to purchase.
There is an opportunity to make a guest order on the site, however I recommend registering anyway, as this provides certain advantages: an opportunity to view the purchase history, to always be up to date with the news, there is no need to enter your address each time you purchase, and so on.
Next, you need to carefully check the quantity of products and your delivery address.
In the next step, you will be directed to a Paypal secure payment gateway. You can pay with a Paypal account or not. There will be a link on the Paypal page to return back to my store.
After sending the product, I will send you the track number, it will also appear in your Paypal account, if you are registered.
I hope you enjoy my items.
Payment Security
Written by:

Ayrat Afzalutdinov
Secure payment
Payment is made through PayPal secure payment integrator using SSL encryption technology.
Using PayPal
When using the PayPal payment integrator, the entire payment process takes place on a site protected by modern technologies.
You can pay in a way convenient for you.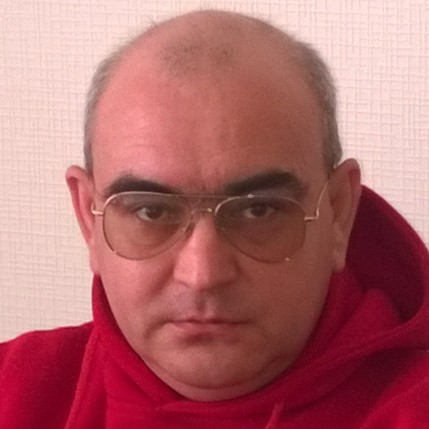 About Us
Written by:

Ayrat Afzalutdinov
I, Ayrat Afzalutdinov, am the organizer, ideological inspirer, manufacturer and marketer of my own genuine leather products.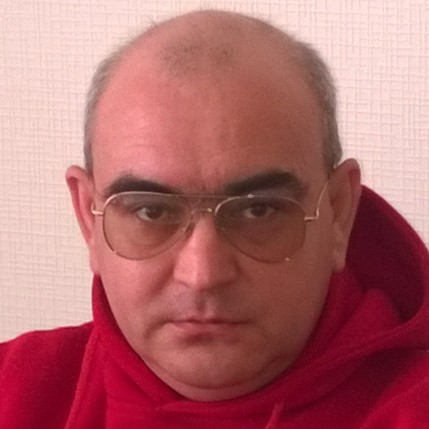 Implementation is under the Keerill brand.
For questions about purchasing and cooperation, please contact: This email address is being protected from spambots. You need JavaScript enabled to view it..
I live in the pearl of the southern Urals - the Republic of Bashkortostan of Russia, the Sunny city of Belebey.
You can also call: +79374991967 (in Russian).
Telegram-channel: https://t.me/keerillcom.
Skype: ayrataf.
Shipping & Returns
Written by:

Ayrat Afzalutdinov
Sending your item
Standard shipping costs $ 31.
For orders over $100, standard shipping is completely free!
If there is a ready-made product, the product is sent within 2 days after receiving the payment and sent via Russian Post, with tracking the location of the parcel. Regardless of the payment method you choose, you can track the status of YOUR ONLINE ORDER. You will receive an email with a link to track your order after the package has been shipped from our warehouse.
If the product is not in stock, the production of the product takes from one to two weeks. I do not make consumer goods, and the production of high-quality leather products takes a lot of time.
Shipping costs include handling, packaging and postage. Processing costs are fixed, while transportation costs may vary depending on the weight of the package. We advise you to combine orders. We will not be able to combine two separate orders and delivery will be calculated for each of them. Sending the goods will be your responsibility, but we will take care of the safety of fragile goods.
Boxes of optimal size and with a good level of protection.
Estimated delivery time is from 14 to 21 business days, in accordance with the target dates of the Russian Post.
Please note that when delivering works of art outside the Russian Federation, time is required for paperwork for customs clearance.
We try to meet the deadlines, but during peak loads, including sales and holidays, delivery may take longer. Sometimes, due to technical updates or unforeseen circumstances (for example, weather conditions), some delivery methods may not be available, the deadline for placing an order may be delayed, or delivery times may be extended. But in such cases, we always do our best to minimize such temporary changes. Keerill is not responsible for lost or stolen parcels if this is due to instructions given to the courier.
Need a refund? No problem!
You can return any product and request a refund within 14 days from the receipt of the initial order.
If you want to replace the product with the same product of a different color or size or with another product, you will need to place a new order. We cannot send a replacement for the returned product that you did not fit or did not like, but we will make a refund.
We will refund the price of the product you purchased. This also applies to goods purchased at a sale. The item must be returned in the exact condition in which you received it. Also, please note that when returning any product from its value, the entire discount used for placing the order is deducted, if the total cost of the order does not meet the discount conditions without the returned product.
We can only issue a refund when we receive your package in our warehouse in Russia. This shipment may take up to 21 business days (excluding weekends and holidays).
We cannot accept a return of goods if it is included in the LIST OF NON-FOOD GOODS OF GOOD QUALITY NOT TO BE RETURNED BY A RETURN OR EXCHANGE approved by Decree of the Government of the Russian Federation of January 19, 1998 N 55. However, if the goods are in intact original packaging, or if the goods is defective, a return is possible.
If the goods are returned to us in poor condition, we will be forced to return them to you.
All products are checked manually after return.
The responsibility for the safety of the goods lies with you until they are returned to the warehouse. Please ensure that the goods are properly packed to prevent damage during shipment.
We are not responsible for any products that were returned to us in error.
Processing the returned package may take up to 48 hours.
Shipping and return costs are the responsibility of the buyer.
Return address: Russia, Belebey, ul. IN AND. Lenin, d. 44, 10.
For questions about purchasing and cooperation, please contact: This email address is being protected from spambots. You need JavaScript enabled to view it..
Privacy Policy
Written by:

Ayrat Afzalutdinov
ABZALA.COM privacy policy
(Updated as of May 2017.)
Abzala.com (hereinafter referred to as the "Site") is an e-commerce platform and is used primarily by business entities to facilitate e-commerce and the use of such a business and, as a rule, does not provide for the collection of personal information of individuals. Abzala.com recognizes the importance of privacy as well as the importance of maintaining the confidentiality of personal information.
This privacy policy applies to all products and services provided by us, and determines how we may collect, use and disclose information regarding users of the Sites.
COLLECTION OF INFORMATION
Your privacy is very important to us, and we have taken steps to ensure that we do not collect more information from you than is necessary for us to provide you our services and protect your account.
Information including, but not limited to, username, address, phone number, fax number and email address ("Registration Information") may be collected at the time of user registration on the sites.
In connection with any transaction and / or service, in accordance with our customer protection schemes, we provide websites, information, including, but not limited to, bank account numbers, invoices and delivery information, loans, debit card numbers , their validity and tracking information from checks or money orders that may be collected, among other things, for the implementation of sales and purchases, as well as the settlement of the purchase price of products or services in transactions purchased through the Site.
We record and save information about user activities on sites. Information relating to such operations, including, but not limited to, contains the types and specifications of the goods, pricing and delivery, as well as information about any trade dispute, may be collected when the Sale and Purchase Transactions are carried out or conducted through the Site.
From time to time, we collect information about our users and potential users at exhibitions, industry and other events. The information we may collect at these places may include, but is not limited to, username, address, phone number, fax number and email address.
We record and store customer data and view user activity on our platform, including but not limited to the IP address, view template, and customer behavior patterns. In addition, we collect statistics about the site and visitors to the site, including, but not limited to, IP address, software, browser, operating system, hardware attributes, pages viewed, number of sessions and unique visitors.
Registration information, account information, as a rule, refers to business entities and hereinafter collectively referred to as business data ("Business Data"). Only insofar as they are identifying data of living persons, such aggregate information is called personal data ("personal data").
Information is required for site users. In the event that users do not provide sufficient business data and / or personal data that are marked as mandatory, we may not be able to complete the registration process or provide our users with our products or services.
USE OF PERSONAL DATA
If you provide any personal data to us, you consider us authorized to collect, store and use your personal data for the following purposes:
verification of your identity;
verification of your right to register as a user of the Site;
processing registration as a user, providing you with an entrance to the ID for the site and services and management of registration;
providing you with customer service and answering your questions, reviews, complaints or disputes;
to facilitate communication between buyers and sellers on sites;
conducting research or statistical analysis in order to improve the content and design of the site, to improve our offers on products and services and for marketing and advertising purposes;
if you voluntarily submitted any information on the site for publication through publishing tools, including, but not limited to, in the company profile, product catalog, trade, and at any discussion forum, then you are considered to have consented to the publication of such information on the site;
You also agree that we may disclose and transfer your personal data to service providers operating with us to help us provide you our services (including, but not limited to, data entry, database management, promotions, goods , alert services, delivery services, expansion of payment and authentication services, and membership verification services). These service providers are under an obligation of confidentiality to us, and it is allowed to use only your personal data in connection with the purposes indicated above, and not for their own purposes (including direct marketing);
if necessary, we can also disclose and transmit (whether inside or outside the jurisdiction of the Abzala entity) your personal data to our professional consultants, law enforcement officers, insurance companies, state, regulatory and other organizations for the purposes mentioned above;
any personal data provided by you will be stored by us and will be available to our employees, service providers, hired by us and third parties, for or in connection with any of the purposes listed above;
All voluntary information, such as photographs, text, and similar content, may be publicly available on the site and therefore available to any Internet user. Any voluntary information that you disclose to us becomes publicly available, and you waive any property rights, including, but not limited to, privacy rights and copyrights. You must exercise caution when deciding whether to include personal or confidential information in the voluntary information that you provide to us;
we can share account information with banks or suppliers so that your transactions on sites must be completed. In addition, we may use your account information to determine your creditworthiness and, in the process of such determination, we may need to make such account information available to banks or credit institutions. While we are doing everything at the level of modern technologies and internal procedures to save your account information and other personal data and reliably protect from intruders, there is no guarantee that such technologies or procedures can eliminate all risks of theft, loss or incorrect using;
we can provide statistical information to third parties, but when we do this, we do not provide personal information without your permission;
we have established relationships with other companies and websites to offer you the advantage of the products and services that we offer. We offer you access to these other persons and their websites by using hyperlinks on these sites or on the Website on the Internet.
In some cases, you may be required to provide personal information for registration or to apply for products or services provided by third parties. This privacy policy does not apply to such third-party sites. You must read the appropriate privacy policy for these third-party third-party sites before responding to any offers, products or services advertised by these parties.
RIGHT TO ACCESS PERSONAL DATA
In accordance with the Rules of the site, you have the right to access the personal information stored with us and ask for the correction of information.
If you have any questions regarding this Privacy Policy or if you want to access or correct your personal data, you can send a request.
We reserve the right to charge you a reasonable fee for processing any data access or correction upon request.
COOKIES
We use cookies to enter non-standard information about you and track visits to sections of the Site. It is not uncommon for websites to use cookies to enhance the identification of their users. Cookies are a small amount of data that is sent to your browser and stored on your computer's hard drive. If you do not deactivate or delete cookies, each time you use the same computer to access the Site, our web server will be notified of your visit to the Site and, in turn, we may know about your visit and your use of the Site.
We generally use cookies to identify you and this will allow:
get access to registration information, so you don't have to re-enter it;
collect statistical information about the use of the Site by users;
explore visits and help targeted advertisements based on user interests;
help our partners to track users visiting the Site and for technology orders;
take part in promotions.
You can determine how cookies will be accepted by setting up a browser that is installed on the computer that you use to access the sites. If you have not selected, then you can change these settings. Having set your preferences in the browser, you can accept all files or you can choose to receive a notification when a cookie is sent or, you can choose to refuse all cookies. If you reject all cookies by selecting the function to disable them in your browser, you may be required to re-enter information on the Site and some features of the Site may not be available.
Е. MINORS
The site and its contents are not targeted at minors, and we do not intend to sell any of our products or services for minors. However, we have no way to distinguish between the ages of those who have access to our Site. If a minor has provided us with personal information without the consent of his parents or guardian, the parent or guardian must contact us to delete the information.
Abzala does not indemnify any damage caused by minors to their parents to other persons. All responsibility for the actions of their children lies with parents or guardians.
SECURITY MEASURES
We use all commercially reasonable security methods to prevent unauthorized access to the Site, to maintain the accuracy of the data and ensure the correct use of the information that we enter. For registered users of the Site, registration data and account information (if any) can be viewed and edited through your account, which is password protected. We recommend that you not share your password with anyone. Our staff will never ask for your password in unsolicited phone calls or in unsolicited email. If you use a computer with other users, you should not choose to save registration information (for example, username and password) on this public computer. Remember to log out of your account and close your browser window when you are done.
No data transmission over the Internet or any wireless network can be guaranteed absolutely safe. As a result, while we are trying to protect the information that we store for you, we cannot guarantee the security of any information that you transmit to us, and you do so at your own risk.
CHANGES TO THIS PRIVACY POLICY
After the new privacy policy is posted on the Site, it takes effect immediately. You agree that we will regulate any information about you in accordance with the latest version of the Privacy Policy.
YOUR FEEDBACK
We welcome your feedback on our privacy policy and any comments on the services we provide you.
Latest on the forum
by abzala
2 weeks 20 minutes ago