Judging by what measuring instruments say, in our city, not water, but brine flows from the tap.
And this brine does not spare anything: neither household appliances, nor dishes, nor plumbing. The faucet boxes on the water mixer have to be changed every six months. This is expensive, given the cost of the crane box.
To repair the faucet box, Santehkrep produces Ceramic faucet box repair kit No. 13, with which you can repair the faucet box for the mixer 10 times cheaper than buying a new one, but there is a "fly in the ointment" in this set.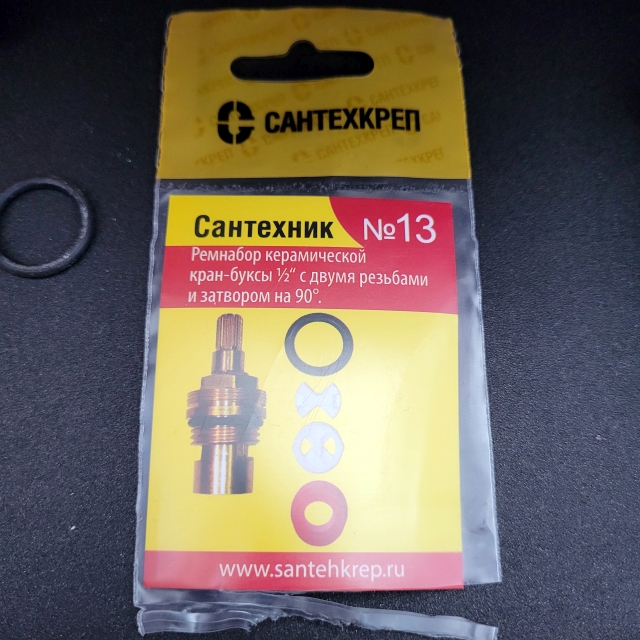 The kit is well packaged.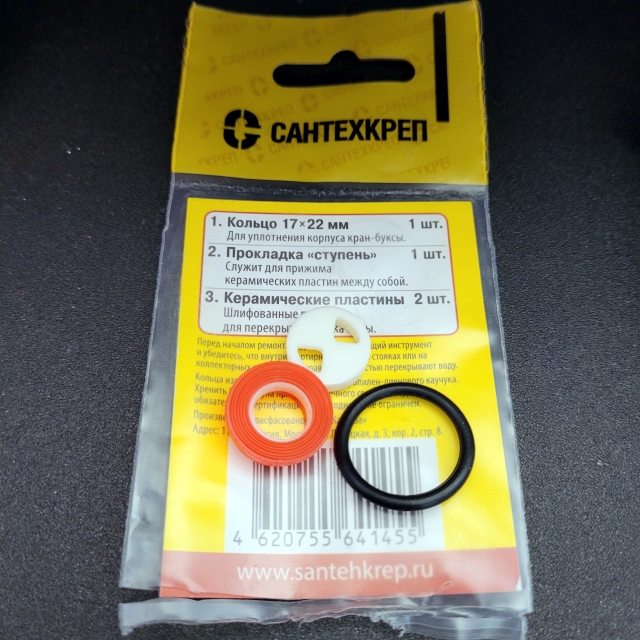 The set includes a rubber ring 17 x 22 mm 1 piece, a "step" gasket 1 piece and ceramic plates 2 pieces.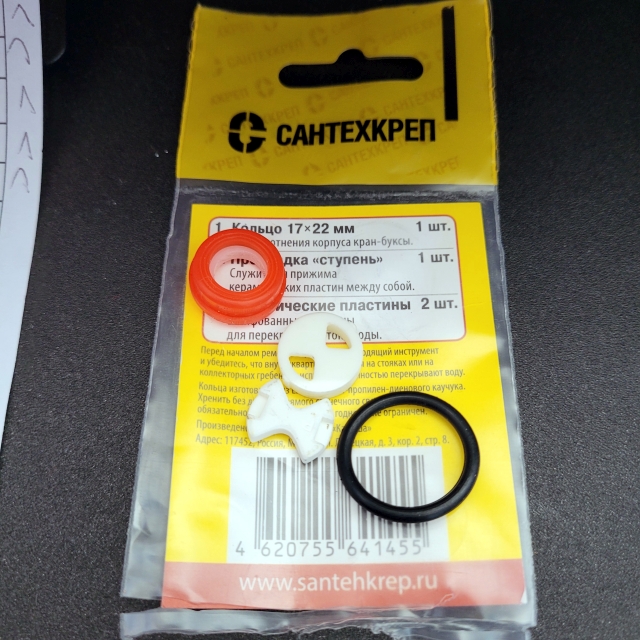 All parts are of excellent quality.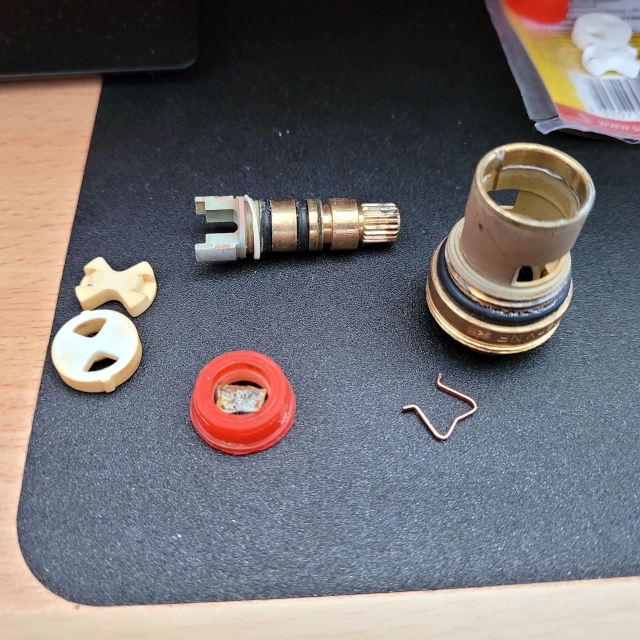 The repair process takes several minutes and requires only a thin rod or awl to remove the locking clip, but you will not get the desired result in such a kit.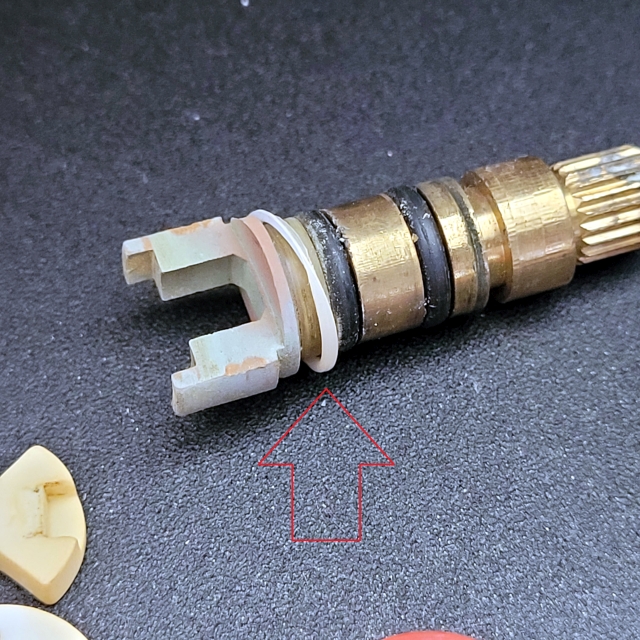 Everyone who has more or less delved into the reason that the faucet box quickly fails knows that the faucet box starts to leak due to the fluoroplastic sealing ring, which wears out quickly.
This is the manufacturer's trick and the manufacturers of the repair kit do not know this trick, which is very sad. Probably, the company's engineers were still studying in Soviet times, when the repair of the faucet box of the Soviet water mixer was reduced to replacing the rubber plate to shut off the water. In modern crane boxes, neither the ceramic plates nor the silicone ring practically wear out.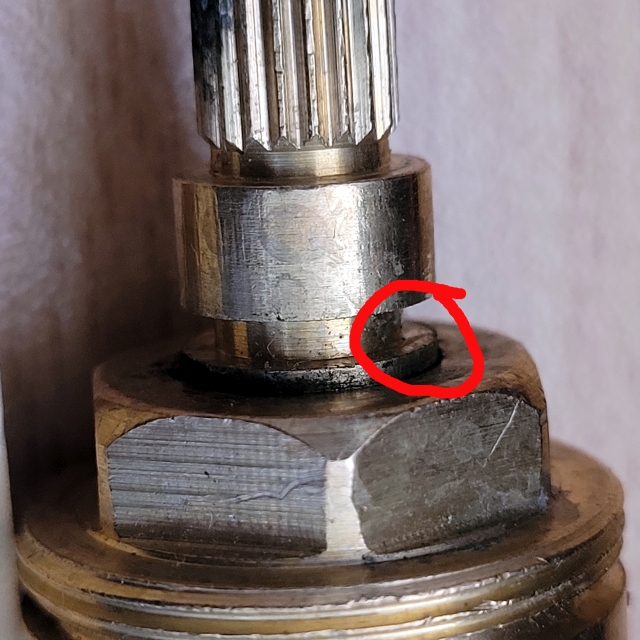 After replacing the parts, we see that the stage remains due to the worn fluoroplastic ring and due to which there is no tight fit of the ceramic plates to each other, so the valve box will continue to flow.
This is very sad. As an option: collect several fluoroplastic plates from old crane boxes or put a copper or brass washer instead of a fluoroplastic ring.