I am often asked what you will do if the battery on IQOS runs out somewhere in the forest or on a trip. For such cases, I have the help - Brusko Minican.
The article is intended for people over 18 years old and who want to quit smoking!
I used to want to get off cigarettes with the help of this baby, but I felt bad, so I sat on cigarettes.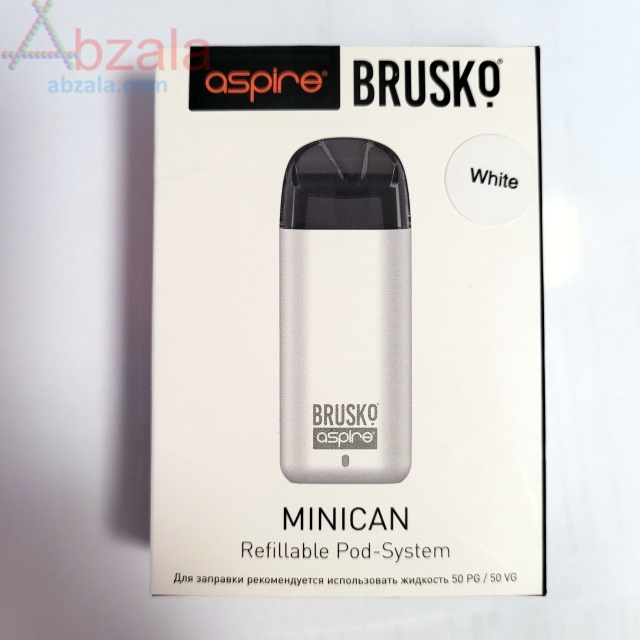 The box is ordinary. The box does not say, "This product contains nicotine. Nicotine is addictive," as the device was purchased before the stupid smoking laws. What this inscription gives is not clear. A person who wants to take such a device will take it so, and a person who does not understand what he is buying will still die from a bone from a cherry.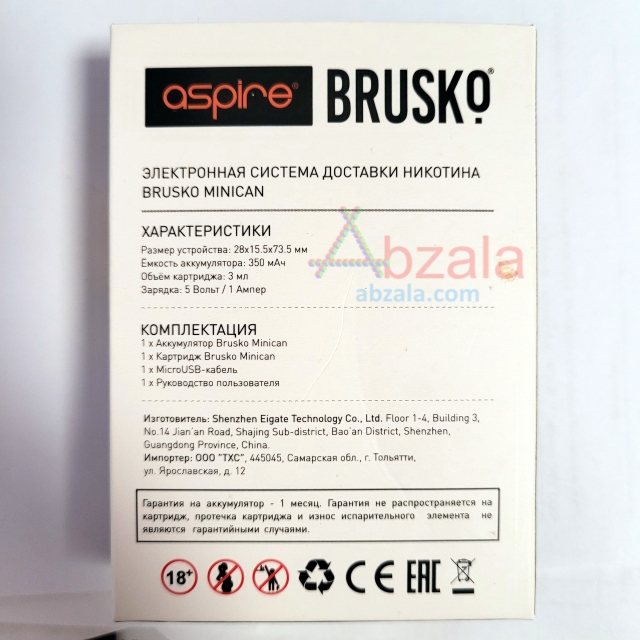 Importer to the Russian Federation "TXC" LLC from the city of Togliatti. The manufacturer does not indulge in a guarantee: the warranty period for the battery is only one month, and there is no guarantee for the cartridge at all. Considering the cost of the device and the retail price, which is orders of magnitude, the lack of a guarantee is simply stupidity.
The kit consists of: Brusko Minican battery, cartridge, Micro USB cable, user manual.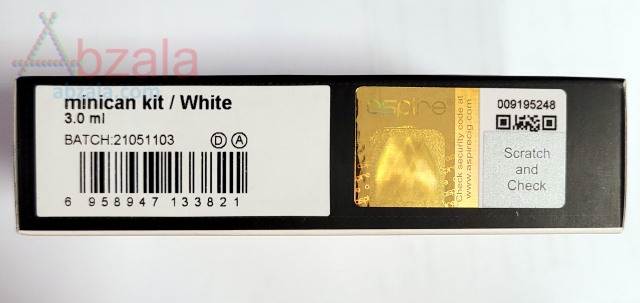 On one side of the box there is a sticker with a hologram and a protective layer, with which you can check the device for originality.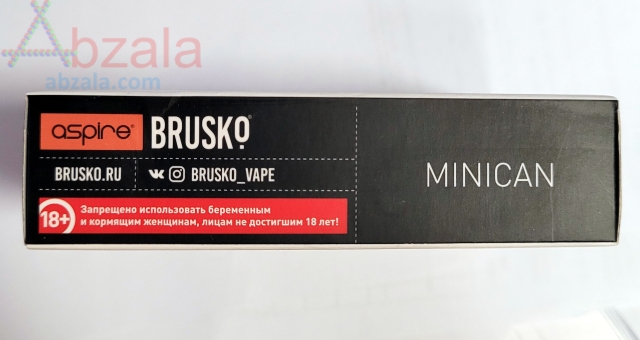 On the other side of the box there is a warning against use by children and pregnant women and the nicknames of Brusko social networks: Brusko_vape.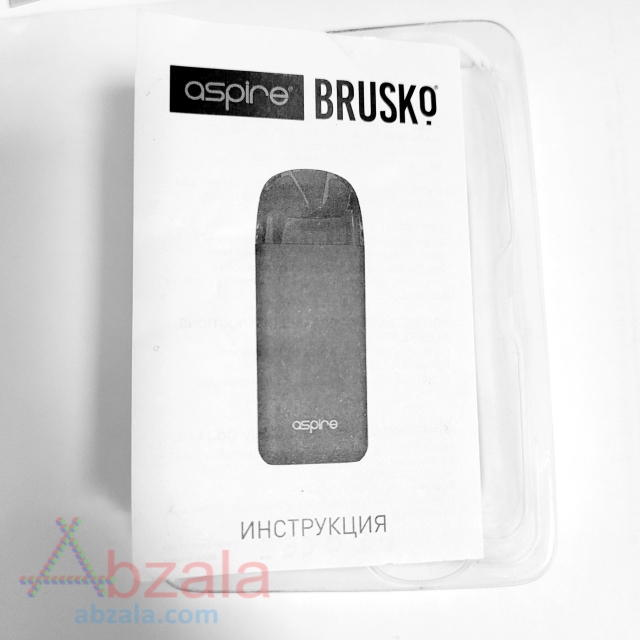 The instruction is as useful as possible - I have not seen more detailed instructions on vaping. For example, it even says that you cannot use a device for diabetes patients that you will not see on any alert.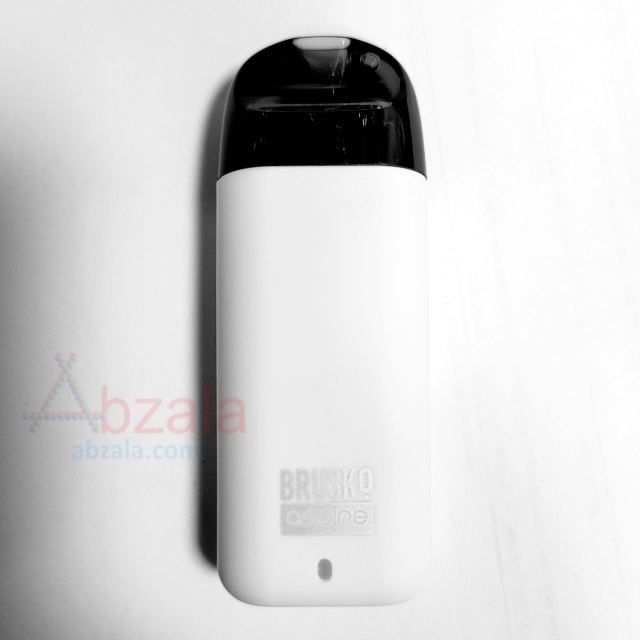 This is not to say that Brusko Minican is beautiful, but it is pleasant and comfortable in the hand.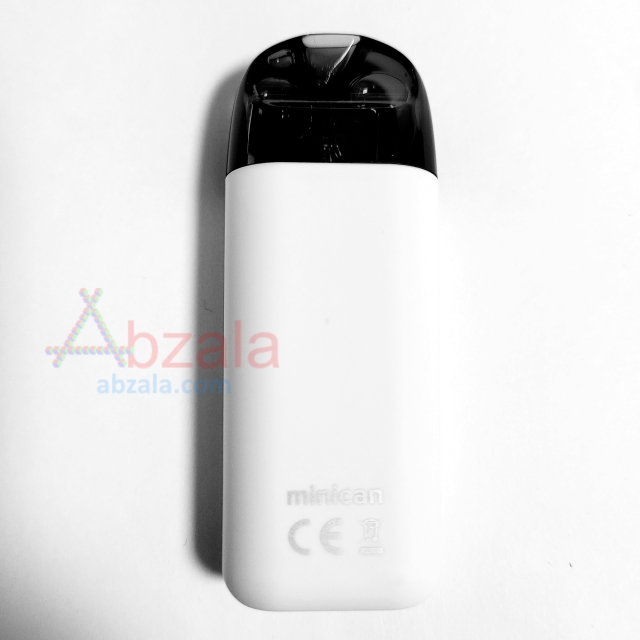 I threw it somewhere in a backpack and it lies there until I need it. This baby weighs little and takes up almost no space.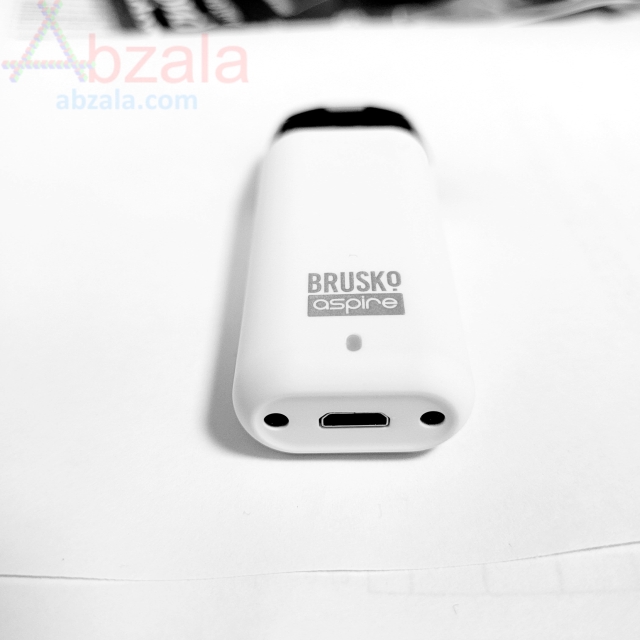 Unfortunately, a Micro USB connector is used, which is not good these days. The complete Micro USB cable is nothing - an ordinary short Chinese cable, it's good that it exists at all. In general, I immediately lost it.
The built-in battery has a capacity of 350 mAh. This is not much, but I think it is unlikely that anyone will use this baby as a primary smoking device.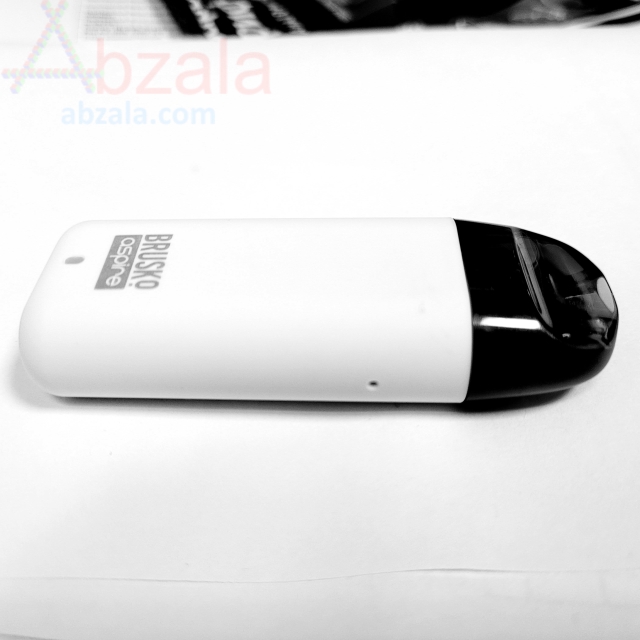 There are air holes on both sides. In front there is an LED that lights up with each puff, lights up when charging, etc.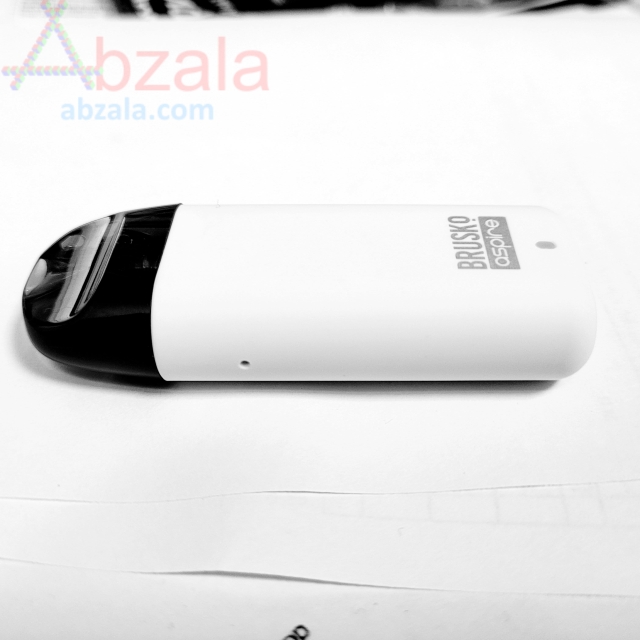 The puff of Brusko Minican is average: not too loose and not cigarette. The power is not enough for a bulk (releasing steam from full lungs), but also more than a cigarette puff MTL.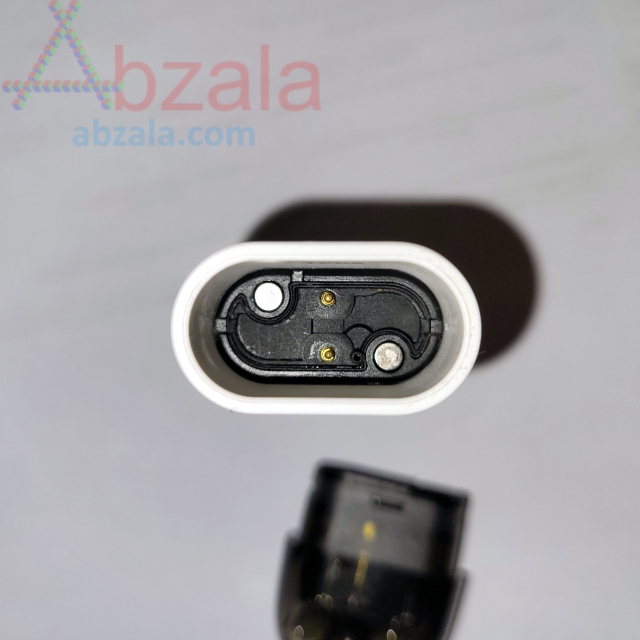 When buying, the seller may not tell you, but it is important to take into account that the device is made according to the vape principle: that is, in a special compartment, a heating element heats up a hygroscopic material soaked in a special solution containing flavors and nicotine. In order not to change these parts on their own, cartridges were created that have these elements and liquid is also poured into a special compartment there. There is no guarantee for these cartridges and they need to be changed periodically. How often you need to change cartridges depends on the size of your lungs, smoking frequency, smoking habits, cartridge quality, etc. One must be prepared for the fact that the amount of using a vape device may approach or exceed the amount of using good cigarettes or IQOS.
At the bottom of the cartridge are magnets and a rubber plug for refilling the cartridge with liquid.
You lift the cartridge, turn it upside down, lift the rubber band and fill the tank. The refueling port is large, so this is not a problem. About the fact that the rubber cover may break. You will be replacing the cartridge periodically, so it won't break in time.
Dust will constantly clog into the neck of the vapor line of the cartridge and stick to the vapors on the vapor line, so it is necessary to periodically wipe the vapor line.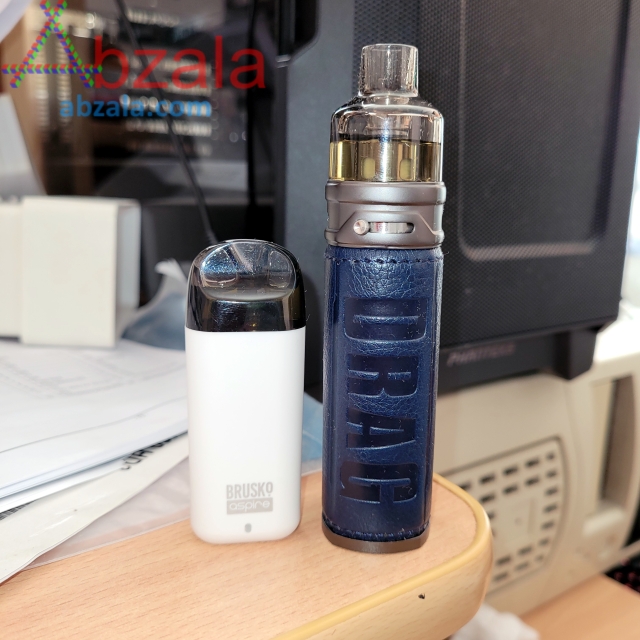 Size comparison Voopoo DRAG S with my help: POD system Brusko Minican. Brusko seems like a very small system, although it has only 1.5 milliliters less tank volume than the Voopoo DRAG S. Yes, Brusko Minican has a tank comparable to that of huge mod systems!
Due to the fact that Brusko Minican does not have any buttons, it turns on by tightening.
The mixture in Brusko Minican is poured differently than in a conventional vape vaporizer. If the usual mixture consists of 30% propylene glycol, 70% glycerin, food flavorings, then a mixture of 50% propylene glycol, 50% glycerin is poured into the cartridge system, otherwise the evaporator will quickly fail.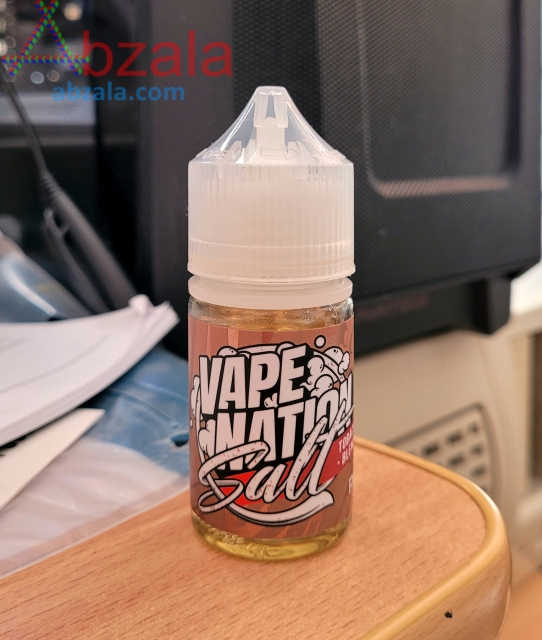 The only tobacco blend in the store was Pride Vapes Tobacco blend.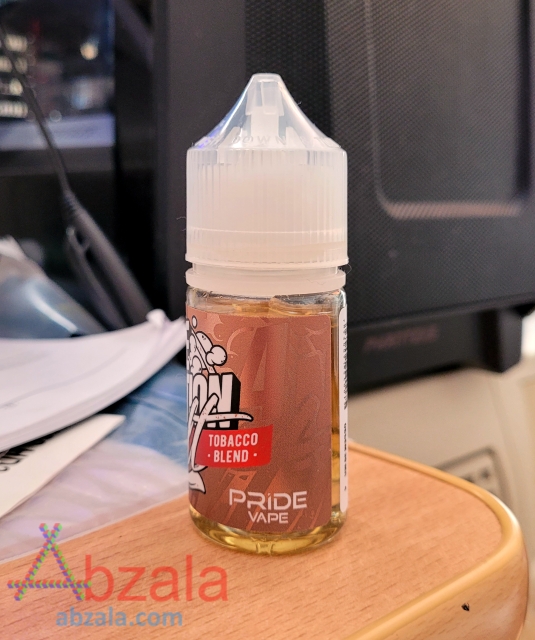 Unfortunately, Pride Vape mixes are saline, so I use them with caution in my Brusko Minican bailout. Probably, if I went deeper into this topic, then I would not have taken a system that works mainly on saline solutions, since I have not seen 50/50 alkaline solutions in the store.
The taste, like all devices based on saline solutions, is bright, rich.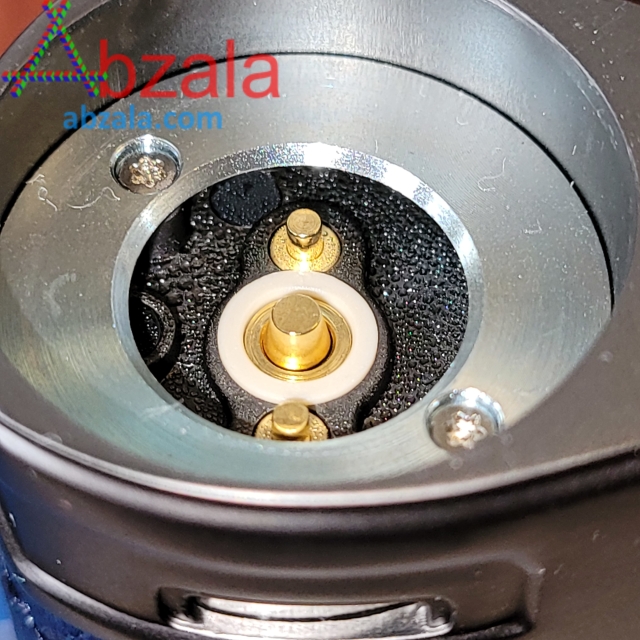 During the operation of the device, I did not find any critical flaws - it just exists and just works when necessary. There are no daily cleanings, as in IQOS and glo, there are no wipes from condensate under the tank in POD MOD and MOD systems in Brusko Minican.
The device, in my opinion, is great for those who just want to quit smoking - it allows you to gradually reduce the nicotine content in the mixture and completely go to 0.
Of the minuses is the rather high price of heating elements, especially when you take into account their unreliability.