When buying a phone in a communications store in Russia, sales consultants will assure you that you will not pay for any services and other goods, but this is not the case.
The salespeople try not to give you a sales receipt at all. You have to make some effort to get them. And this cover-up has two purposes:
You will not see how you were deceived and foisted into the cost of the product by other services that you did not want to buy. For example, in this check, the following are added to the price of the smartphone: subscription to Megafon.tv for 3 months, Kaspersky Internet Security for 5 years, two SIM cards of a mobile operator, an unnecessary headset for a phone that does not have a 3.5 mini-jack.
You will not be able to use the codes for the products you paid for - the seller will take them for himself.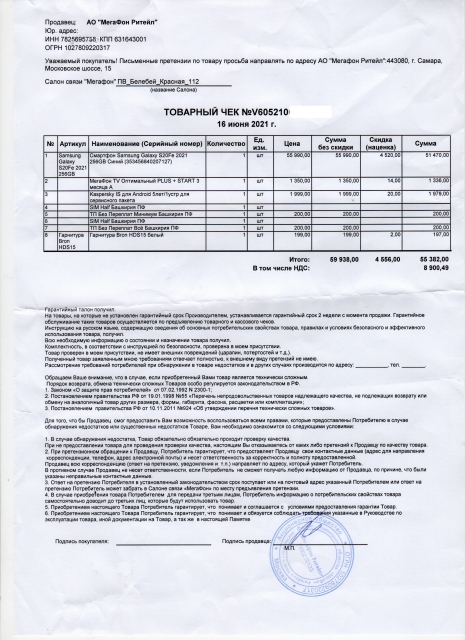 Do not hesitate to ask for sales receipts and receipts, as without them you will not have a guarantee for your phone.